Latest News Around the Web
A greater than 5,500-word Politico Magazine (3/17, Hattem) "Friday Cover" story reported that facing a growing number of suicides among his soldiers, Fort Bliss commander Major General Dana Pittard made it a top priority to focus on how to combat the problem and to find "the roots and causes" to prevent more suicides. A solution he came up with, Politico said, was to "aggressively expand mental health services at the base." This included increasing mental health staff, "creat[ing] new social spaces and nighttime services, [and] treatment for substance abuse and post traumatic stress disorder." The services were made available to all, regardless of "whether or not there was any reason to believe they were at risk of killing themselves – because he believed everyone was vulnerable to suicide."
Related Links:
— "The General Who Went to War On Suicide,"Ben Hatten, Politico Magazine, March 17, 2017.
Foundation News
Amazon celebrated its #1 ranking in customer satisfaction by the American Customer Satisfaction Index (ACSI) On March 16th, 2017. The ACSI surveyed over 10,000 customers to measure perceptions of quality and value across retailers nationwide. March 16th only, Amazon donated 5% (10 times the usual donation rate) of the price of eligible AmazonSmile purchases to the Maryland Foundation For Psychiatry Inc.
While the amount is lower now, you can still make your purchases count at smile.amazon.com/ch/52-1701356.
The Foundation has released a new Public Service Announcement now playing on local Maryland radio stations. It examines the the wide variety of feelings people experience after a particularly divisive political campaign or a significant event getting 24 hour coverage across networks and online. Those feelings can include alienation from family and friends, anger at a system or event out of their control, and grief or helplessness at what may come. There are things that can be done to help, ranging from breaks from Facebook and Twitter and similar sites to seeking actual help from professionals.
Listen to the PSA on our home page or on our PSA collection here, where you can listen to or download other advice given in past PSAs, also.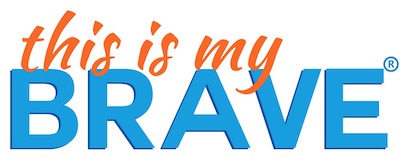 This is my Brave – Baltimore event will be held Wednesday, December 7.
Doors Open at 5 PM – Show starts at 6 PM at Towson University's West Village Commons, Towson, MD 21252. The Maryland Foundation for Psychiatry is supporting this inspiring, monologue-based production featuring people sharing their stories of living with and recovering from mental illness through original essay, poetry, dance and music.
The Maryland Foundation for Psychiatry has established the Anti-Stigma Advocacy Award. It is designed to recognize a worthy piece published in a major newspaper that accomplishes one or more of the following:
Shares with the public their experience with mental illness in themselves, a family member, or simply in the community.
Helps others to overcome their inability to talk about mental illness or their own mental illness.
Imparts particularly insightful observations on the general subject of mental illness.
A Maryland author and/or newspaper is preferred.
The award carries a $500 prize, and has its own dedicated page here.
The winner for 2016 is Amy McDowell Marlow.
"My dad killed himself when I was 13. He hid his depression. I won't hide mine."
Published February 9, 2016 in the Washington Post
In this piece, Ms. Marlow gives a very poignant description of dealing with her own depression and emotional experiences beginning in childhood while dealing with a parent's depression and eventual suicide.
The Maryland Foundation for Psychiatry, Inc.'s latest public service announcement on local Maryland radio stations focuses on mental health care in the United States prison system. It examines the problem of mental illness being the reason for incarceration in the first place, and the lack of care once a person is behind bars.
Prisons, Inmates and Mental HealthPrisons, Inmates and Mental Health
You can listen to the ad using the player in the upper right of the website's homepage. All past public service spots are also available for listening or to download on our Radio Advertisements page.