Latest News Around the Web
The AP (8/4, Izaguirre) reports many homeless people who are addicted to illicit substances are denied treatment for lack of valid photo identification. According to 2016 data from the Substance Abuse and Mental Health Services Administration, less than one of every 10 of the US' "substance abuse treatment facilities offer certified opioid treatment programs."
A SAMHSA spokesman said ID requirements are aimed at preventing people from enrolling in multiple programs and selling opioid medications, although one expert said some facilities deny applicants who present alternate forms of identification, despite the fact that such documents are in fact acceptable.
Related Links:
— "For homeless on heroin, treatment can be elusive with no ID," ANTHONY IZAGUIRRE, Associated Press via Washington Times, August 4, 2017.
Foundation News
The Maryland Foundation for Psychiatry, Inc.'s latest public service announcement on local Maryland radio stations. When does most drug abuse start in college? Right now – finals and summer. According to studies half a million students started drug and alcohol abuse just in the past year. The PSA examines prevention and treatment, especially at this early age.
College and First Use of Drugs and AlcoholCollege and First Use of Drugs and Alcohol, MP3, 2.4MB
You can listen to the ad using the player in the upper right of the website's homepage. All past public service spots are also available for listening or to download on our Radio Advertisements page.
The Board of Directors of the Maryland Foundation for Psychiatry voted in February to present its 2017 Anti-Stigma Advocacy Award to Dr. John Lion for his piece, "Steadfast talking is the only cure for suicide" published December 18, 2016 in the Baltimore Sun. The board felt it reassured readers that even serious mental illness like depression can be overcome, even if there are setbacks along the way that evoke suicidal thoughts.
The award was established to recognize the article that best fulfills the following goals:
Shares with the public their experience with mental illness in themselves, a family member, or simply in the community.
Helps others to overcome their inability to talk about mental illness or their own mental illness.
Imparts particularly insightful observations on the general subject of mental illness.
A Maryland author and/or newspaper is preferred.
The award carries a $500 prize which the foundation plans to award at the April 27 Maryland Psychiatric Society annual meeting. The 2016 winner was Amy Marlow, whose article "My dad killed himself when I was 13. He hid his depression. I won't hide mine." was published February 9, 2016 in the Washington Post.
Amazon celebrated its #1 ranking in customer satisfaction by the American Customer Satisfaction Index (ACSI) On March 16th, 2017. The ACSI surveyed over 10,000 customers to measure perceptions of quality and value across retailers nationwide. March 16th only, Amazon donated 5% (10 times the usual donation rate) of the price of eligible AmazonSmile purchases to the Maryland Foundation For Psychiatry Inc.
While the amount is lower now, you can still make your purchases count at smile.amazon.com/ch/52-1701356.
The Foundation has released a new Public Service Announcement now playing on local Maryland radio stations. It examines the the wide variety of feelings people experience after a particularly divisive political campaign or a significant event getting 24 hour coverage across networks and online. Those feelings can include alienation from family and friends, anger at a system or event out of their control, and grief or helplessness at what may come. There are things that can be done to help, ranging from breaks from Facebook and Twitter and similar sites to seeking actual help from professionals.
Listen to the PSA on our home page or on our PSA collection here, where you can listen to or download other advice given in past PSAs, also.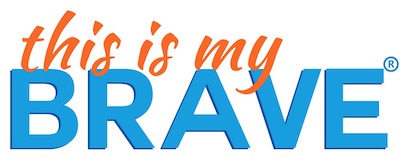 This is my Brave – Baltimore event will be held Wednesday, December 7.
Doors Open at 5 PM – Show starts at 6 PM at Towson University's West Village Commons, Towson, MD 21252. The Maryland Foundation for Psychiatry is supporting this inspiring, monologue-based production featuring people sharing their stories of living with and recovering from mental illness through original essay, poetry, dance and music.